HAPPY SEPTEMBER EVERYONE! HAPPY SEPTEMBER 2023!
As always, thank you devoted customers for your continued patronage.
We thank you for valuing our expertise and customer service.
DIANE'S BOOKS FOREVER AND FOREVER!
NON-FICTION!
ELON MUSK. Walter Isaacson.
One of the most exciting books for Fall 2023 is written by Diane's Books' dear friend and brilliant biographer, Walter Isaacson.
ON SALE SEPTEMBER 12TH! CONGRATULATIONS AND CHEERS WALTER!
FICTION:
PHANTOMS. Christian Kiefer.
My new literary love "confronting the complex  legacies of World War II and Vietnam." Haunting, perceptive, magisterial. 
CANARY GIRLS. Jennifer Chiaverini.
Fabulous and fascinating historical fiction. More than ONE MILLION women, in England, during the Great War, were working in munitions factories! The yellow dust from the TNT they handled penetrated their skin so they were dubbed CANARY GIRLS! You will love these brave women!
A BEAUTIFUL RIVAL: A Novel of Helena Rubinstein and Elizabeth Arden. Gill Paul.
Cosmetic titans, their infamous decades-long rivalry, becoming two self-made millionaires! Again, fabulous and fascinating historical fiction.
FOLLOW THE SUN. Liz Locke.
Delicious Fall escape!
LAST DEVIL TO DIE. Richard Osman.
HOORAY! THE THURSDAY MURDER CLUB #4!
We love THE THURSDAY MURDER CLUB MYSTERIES!
FOR CHILDREN!
THE FLYING HORSE. Sarah Maslin Nix and Raymond White Jr.
THE JOCKEY AND HER HORSE. Sarah Maslin Nix and Raymond White Jr.
Books #1 & # 2 in ONCE UPON A HORSE SERIES. Inspired by the true story of the first black female jockey, Cheryl White. OUR MIDDLE GRADE READERS!
READY FOR SPAGHETTI: Funny Poems for Funny Kids. Michael Rosen. Illustrated by Polly Dunbar. Poetry has never been more fun! GREAT READ OUT LOUD! DIANE LOVES!
AND THESE ARE JUST A SMALL TASTE! Please come, browse, talk books with us-in the bookstore, on the telephone, on our WEBSITE. WE LOVE TO TALK BOOKS WITH YOU!
AND please remember our signature DIANE'S BOOKS RED READING WAGONS, GIFT CERTIFICATES,AND DIANE'S BOOKS PICK OF THE MONTH CLUB! Talk to Maria!
AND please ask about our AUTHOR events too!
AND as always, I thank my devoted, caring, amazing, hardworking, intrepid staff members:
Maria;Joanie;Danielle;Chris;Lisa;Verna;Dorothy;Diana;Alex;Dimple and Rachel.
AND PLEASE READ OUT LOUD TO YOUR CHILDREN EVERY DAY!
AND PLEASE SHOP LOCAL SO YOU CAN SHOP LOCAL FOREVER AND FOREVER!
My September final delicious thought:
BOOKS:  THE ORIGINAL HAND-HELD DEVICE!
HAPPY READING EVERYONE AND HAPPY READING OUT LOUD!
diane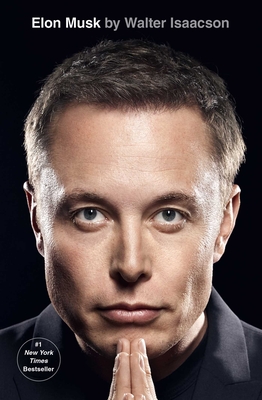 From the author of Steve Jobs and other bestselling biographies, this is the astonishingly intimate story of the most fascinating and controversial innovator of our era—a rule-breaking visionary who helped to lead the world into the era of electric vehicles, private space exploration, and artificial ...
Read More

about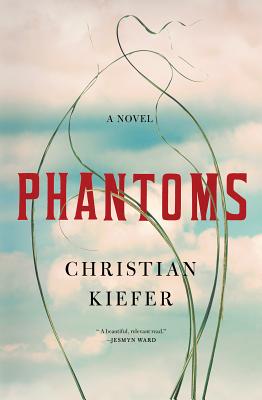 Kirkus Reviews • Best Historical Fiction of 2019The Millions • "Most Anticipated" Books of 2019 Torn apart by war and bigotry, two families confront long-buried secrets in this haunting American novel of World War II and Vietnam. Ray Takahashi's return from the battlefields of World War II should ha ...
Read More

about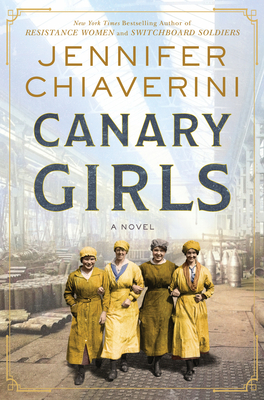 Rosie the Riveter meets A League of Their Own in New York Times bestselling novelist Jennifer Chiaverini's lively and illuminating novel about the "munitionettes" who built bombs in Britain's arsenals during World War I, risking their lives for the war effort and discovering camaraderie and courage ...
Read More

about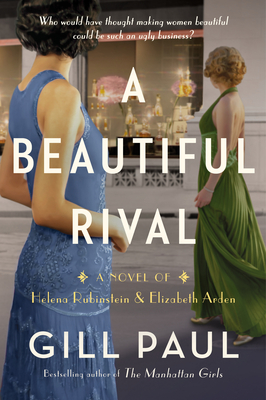 In this stunning new novel, bestselling author Gill Paul reveals the unknown history of cosmetic titans Elizabeth Arden and Helena Rubinstein and their infamous rivalry that spanned not only decades, but also broken marriages, personal tragedies, and a world that was changing dramatically for women— ...
Read More

about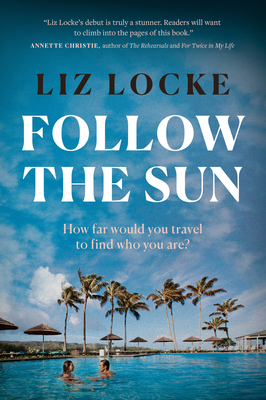 "Locke's novel is a travelog of epic proportions, an enticing love story and an emotionally resonant tale of the empowerment of following one's dreams that is as sleek and chic as an episode of Mad Men." —Entertainment Weekly For fans of Jess Walter's Beautiful Ruins, Follow The Sun paints a portrai ...
Read More

about
Instant #1 New York Times bestseller A new mystery is afoot in the fourth book in the Thursday Murder Club series from million-copy bestselling author Richard Osman It's rarely a quiet day for the Thursday Murder Club.Shocking news reaches them—an old friend has been killed, and a dangerous package ...
Read More

about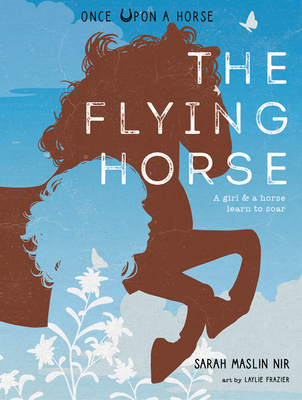 From Pulitzer Prize nominee Sarah Maslin Nir, the author of the memoir Horse Crazy, The Flying Horse is the first in a series of middle-grade novels inspired by real horses and the people who love them—illustrated with black-and-white art by Laylie Frazier.   Trendsetter is a horse destined to fly—i ...
Read More

about
Following in the hoofprints of The Flying Horse, Pulitzer Prize nominee Sarah Maslin Nir and Raymond White Jr.'s The Jockey & Her Horse is the second title in the Once Upon a Horse series. Illustrated with black-and-white art by Laylie Frazier, it is inspired by the true story of the first Black ...
Read More

about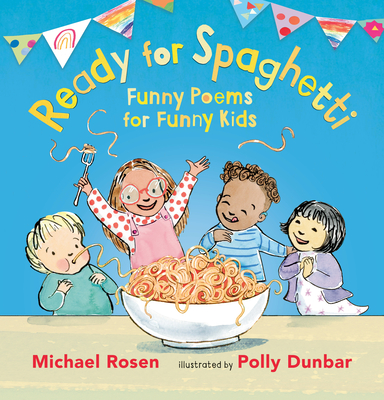 Former British Children's Laureate Michael Rosen and award-winning artist Polly Dunbar join forces for thirty-two irresistible rhymes that revel in toddlers' everyday lives. Will you getti the spaghetti?Don't say, "Not yetti spaghetti!" I'm all setti for spaghetti. Fizzing with rhythm, energy, and ...
Read More

about